REDO ALL YOUR TEETH UNDER GENERAL ANESTHESIA
the placement of your dental implants
STOMATOPHOBIA, NAUSEEs
A "ONE SHOT" MANAGEMENT UNDER SEDATION
our commitment to zero pain dental care
COMPACT CARE under GENERAL ANESTHESIA IN CLINICS
INTRAVENOUS SEDATION AND GENERAL ANESTHESIA
MANAGEMENT OF STOMATOPHOBIA, NAUSEA AND CHRONOPHAGIA


FOR ALL

"ONE SHOT"

TREATMENTS AND SURGERIES
ARE YOU A PERSON SUFFERING FROM STOMATOPHOBIA?
If you are a person suffering from stomatophobia, the first point to consider is your phobia of dental care and your willingness to be treated under intravenous sedation with the presence of a physician anesthetist.
See the specific chapter on stomatophobia or fear of the dentist.
All people suffering from stomatophobia or gag reflexes must be sedated in order to undergo a dental care procedure, and in particular a surgical procedure for placing implants in MCI, which is long and painful by nature.
Surgery of this magnitude, with only local anesthesia in a dental office, involves an operative risk that is not reasonable for all frail people.
People of a certain age (over 50) or with comorbidities (ASA 2) must be sedated with monitoring and control of vital functions by the anesthesiologist.
The major principle governing all surgical interventions, whatever they may be, is that of precaution.
However, in the case of immediate loading implant surgery, it is impossible to manage patient discomfort if the anesthesiologist has not already taken the precaution of placing an intravenous infusion.
Moreover, all surgical hazards during the operation are virtually eliminated as soon as the patient is put to sleep by the anesthesiologist who monitors his vital functions.
For all people, even the most resistant, it is to put patients at unnecessary risk, even minimal, to perform this type of procedure with a simple local anesthesia, without supervision.
Even if in the vast majority of cases the operations go very well under local anesthesia, the discomfort of the operation for the patient is obvious.
For the operator, it is also extremely uncomfortable to manage both the operative difficulties and at the same time the patient's reactions of discomfort or anxiety, or even possible discomfort.
At Smile Designers & Dentophobia, our procedures are always done under general anesthesia, or light intravenous sedation in some cases of simple procedures. All precautionary principles are respected.

Our operations are performed in maximum comfort for both the patient and the surgeon.

Our anaesthetists are trained to manage all the contingencies of a surgical procedure that should never be considered as minor.
You should note that dental care, practiced in the dental office under sedation such as narco-hypnosis or mini general anesthesia, are not registered in the current texts of the nomenclature, neither of LAMAL Switzerland, nor of the French social security and consequently these techniques of care and anesthesia are not refundable.
Concerning the sedation techniques within a surgical operating room in a clinic: it is summarized in the general anesthesia
To help you become aware of the time scale involved in restoring a full arch with modern and sophisticated techniques, here is a ratio of chair time to dental work:
It is estimated that the average working time for each surgical procedure is one to three hours.
This is the minimum required for good quality care.
For example:
The placement of 6 to 8 implants with immediate loading following extractions and a complete bone grafting protocol with the addition of PRF (including blood collection) is 2.5 to 4 hours, if the case is particularly complex.
The opening of the sinus and the bone grafting to fill the bottom of the sinus (sinus lift) for the placement of intraosseous implants with the addition of PRF (including blood collection) is 2 to 3 hours, if the case is particularly complex.
The operating times of these procedures are of course added up in case of multiple complex surgeries in "one shot" (compacted surgeries).
In this case in implantology:
If we consider that your two dental arches (jaws) are likely to receive implants in immediate loading with a double right and left sinus lift: you can see that the number of working hours is close to a minimum of 5 hours and can be up to double.
However, more than 5 hours of intervention is not feasible in conditions of comfort and safety for the patient in a dental office, even under IV sedation.
In the operating room, in a clinic, under general anesthesia, there is more flexibility in the total duration of the procedures because of the increased comfort and safety.
However, everything will depend on the opinion of the anesthesiologist and your "ASA Score": that is to say the risk category in which you find yourself according to your age, your physical condition, and possible comorbidities.
Consequently, if the total of the interventions implies a too important operative time, they will have to be carried out separately.
Anesthesiologists recommend limiting the operating time for very long procedures under general anesthesia in the operating room for comfort and non-vital treatments to a maximum of 5 to 6 hours for safety reasons.
Cardiovascular fatigue, which is emphasized by the legal recommendations of the learned societies of anesthesiologists, contraindicates cosmetic surgery procedures (assimilated to implantology) beyond this 5 to 6 hour limit.
Moreover, depending on the clinical risks (ASA classification) and your age, it is recommended not to multiply general anesthesias, especially close together.
On the other hand, intravenous sedations such as narco-hypnosis or diazanalgesiaor even neurolept-analgesia can be alternative solutions or alternated . There is much more flexibility in the rhythm of the interventions with a whole panel of sedative techniques implemented by the anesthetists.
The comfort is comparable, but only if the operating time does not exceed 2 to 3 hours and only for minimally invasive procedures.
Consequently, during classic dental care or minor oral surgery, the semi unconscious sedations such as we practice at the office with our anesthetists, which we call "narco-hypnosis", puts you in a level of psychic disconnection sufficient to perceive nothing of the care given, nor even of our presence, nor of the passing time, nor of the smells, nor of the characteristic noise of the instruments of the dental office.
On the other hand, for much more invasive procedures such as implant surgery and the MCI protocol, we recommend operating under General Anesthesia, in the operating room of a surgical clinic, in order to secure the patients during the long and difficult MCI procedures.
Let's go over some important points
to explain the protocol of intravenous sedation
Here we review some important points you need to understand to appreciate the comfort and safety of IV sedation.
Whether it is a simple "Narco-hypnosis" or a "general anesthesia" performed in the office or in the operating room, sedations in the broadest sense of the term allow not only a total comfort for the operator since the patient and his vital functions are totally managed by the anesthesiologist, but also an ideal comfort for the patient who is totally absent from the present moment and indifferent to the surgery or dental care that he is undergoing
SEMI UNCONSCIOUS SEDATIONS OR INTRAVENOUS SEDATIONS BY NARCO-HYPNOSIS
This type of sedation is an "artificial sleep".
This level of sedation, which remains in the zone of "artificial sleep" and not of an "artificial coma" as for a general anesthesia, is lighter and more adapted to iterative dental care.
This disconnection is more than enough to manage fear and pain during dental care, even surgical procedures such as dental implants.
This is why we offer this technique in our office.
It can be repeated almost as many times as necessary (subject to the preoperative consultation by the anesthesiologist) with intervals between operations that can vary from overnight to one or more weeks, depending on the clinical case.
It is a medical procedure that is systematically performed by an anesthesiologist trained in this type of anesthetic technique.
This website contains all the information about semi unconscious sedation as practiced in the office with my anesthesiologists, which is called "narco-hypnosis".
This type of sedation is an "artificial coma".
The protocol of sedation by deep general anaesthesia, in clinic, is reserved for specific heavy surgical interventions and/or for fragile patients or with heavy comorbidities.
As for example classic :
The placement of implants with immediate loading (ILI), with an addition of oral surgeries, grouped in a single surgical step, called in "one shot", too invasive to be performed safely in the office on a patient with cardiovascular or metabolic pathologies or on a patient over 50 years old.
As explained to you, general anesthesia (GA) is an "artificial coma".
This is a wonderful technique, but it can only be conceived, without danger, for relatively short operating times, of about 5 to 6 hours, in the operating room, in a surgical clinic.
General anesthesia is not a suitable sedation protocol for recurrent procedures, such as successive dental surgeries, but for a specific heavy surgical procedure.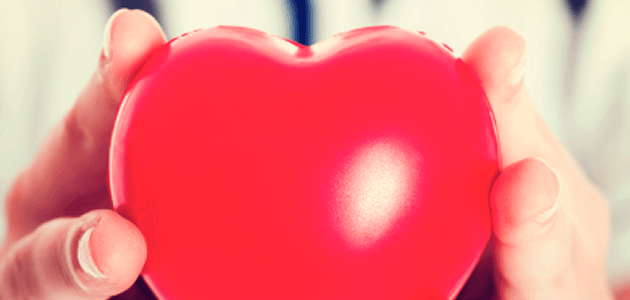 GENERAL ANAESTHESIA IS NOT WITHOUT RISK AND CONSEQUENCE
The repetition of general anesthesia and the use of halogenated gases and drugs necessary for the intubation of the patient in a relatively short period of time, can generate a stress of the organism, in particular cerebral, with sometimes memory loss and fatigue.
This type of major sedation should be reserved for major surgery on fragile patients. For example, implant placement and bone grafting with immediate loading over an entire arch.
If the patient has risk factors (comorbidities) such as coronary risk, then the intervention time will need to be optimized to the minimum.
Semi unconscious intravenous sedation as described above is an "artificial hypnotic sleep" and much more suitable for a series of dental or surgical procedures called "iterative".
If it appears from the analysis of your clinical case that your implant treatment requires several small, fragmented and iterative procedures, then this type of semi unconscious intravenous sedation in the office makes sense.
Smile Designer's MCI patients are complex cases: It is relatively common for an operative program to begin with a first procedure under general anesthesia, in a clinic, for an MCI protocol and to continue with other, lighter procedures, under narco-hypnosis, such as sinus lift grafts and/or complementary implants.
MEDICAL AND

LEGAL INFORMATION REGARDING SEDATION

AND THE FEES OF THE ANESTHETIC PHYSICIAN